Design/DIY Project for Self-Isolating Homeowners
We understand that during these unprecedented times it's difficult to stay busy while self-isolating at home. Here's have an idea – How about a DYI landscape project the Whole Family can do together? We can help you with a design for your landscape and deliver all the materials you will need. The design consultation will take place over a video chat and then we will draft and present design to you in the same manner. Once approved we will coordinate sourcing all the materials and delivering to your house. Of course, if you would like us to do the whole project we can do that too!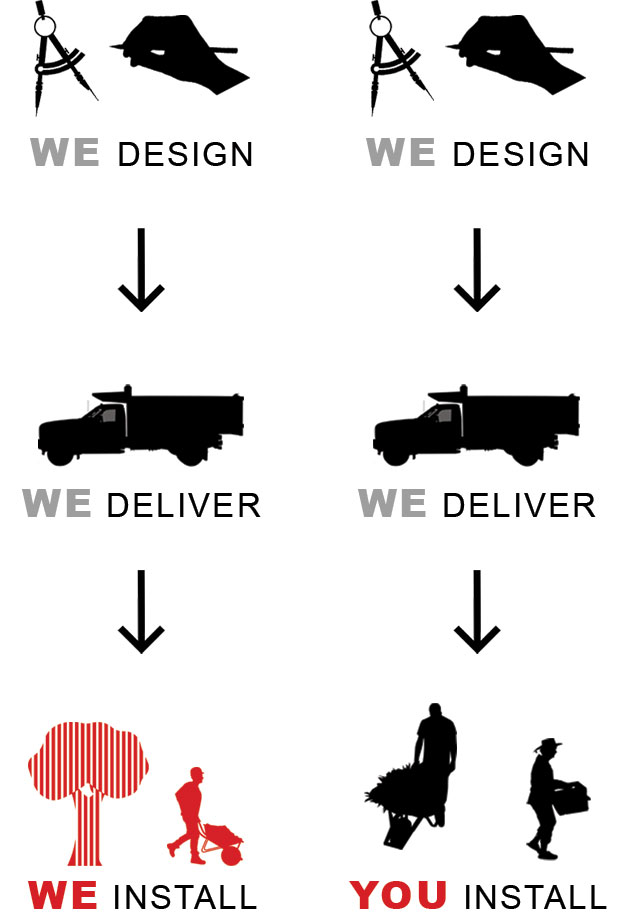 If you are stuck at home, self-isolating and looking for something to do, or are in the need for a visual change, we have the solution for you! Our designers will provide you with a beautifully thought out design you have been dreaming of, our delivery crews will deliver the necessary materials to your house, ensuring contact less delivery, and you will have the choice of self-installation or our experienced installation crews can install it for you.