Design/DIY Project for Self-Isolating Homeowners
We understand that during these unprecedented times it's difficult to stay busy while self-isolating at home. Here's an idea – How about a DIY landscape project the Whole Family can do together? We can help you with a landscape design for your project and deliver all the materials you will need to complete it. We begin with a design consultation to understand the project you want to bring to life. We then create the design with all the materials listed and present that to you for approval. Once approved we will coordinate sourcing all the materials and delivering to you. It's that simple! Of course, if you would like us to do the whole project we can do that too!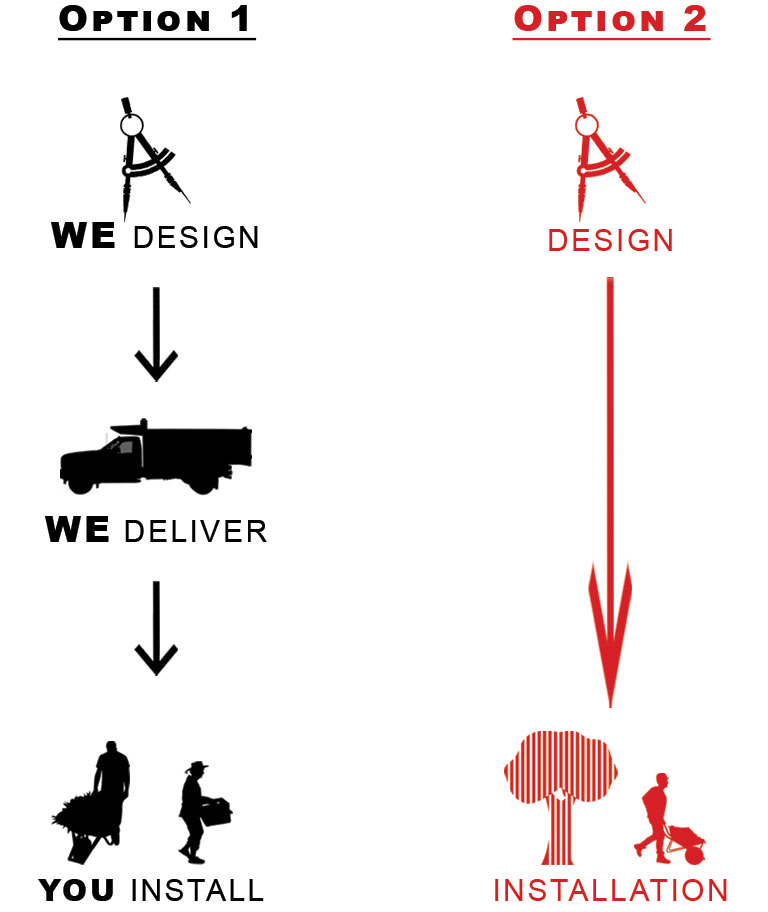 OPTION 1  |  SELF-INSTALLATION                                 This entails our experienced designers creating a design plan for you, our field crews will deliver your necessary materials with contact less delivery, and you will install the design yourself!
OPTION 2  |  BEEBE DESIGN BUILD                             This entails a complete design to finish project by our experienced designers and installation crews. As well, we ensure contact less installation with this option.
Contact Us
Use the form below or call us to learn more about Beebe Landscape and the DIY options we provide.